Human beings have relied on clothing and food to survive ever since they appeared on earth. The clothing or textile industry thus began very early in human history. While early people used their hands to weave and knit cotton or wool into fabric or cloth, it was not until the late 18th and early 19th centuries that the Industrial Revolution changed the way of making clothes. People started to use various kinds of energy to supply power. Nevertheless, cotton, wool and cellulose fibres remained the major raw materials. Since the Second World War, the production of synthetic fibres developed by the petrochemical industry has increased tremendously. The consumption volume of synthetic fibres of world textile products in 1994 was 17.7 million tons, 48.2% of all fibres, and it is expected to exceed 50% after 2000 (see figure 1).
Figure 1. Change in fibre supply in the textile industry before 1994 and projected through 2004.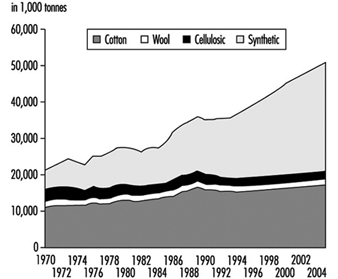 According to the world apparel fibre consumption survey by the Food and Agricultural Organization (FAO), the average annual rates of growth for textile consumption during 1969–89, 1979–89 and 1984–89 were 2.9%, 2.3% and 3.7% respectively. Based on the previous consumption trend, population growth, per capita GDP (gross domestic product) growth, and the increase of consumption of each textile product with rising income, the demand for textile products in 2000 and 2005 will be 42.2 million tons and 46.9 million tons, respectively, as shown in figure 1. The trend indicates that there is a consistent growing demand for textile products, and that the industry will still employ a large workforce.
Another major change is the progressive automation of weaving and knitting, which, combined with rising labour costs, has shifted the industry from the developed to the developing countries. Although the production of yarn and fabric products, as well as some upstream synthetic fibres, has remained in more developed countries, a large proportion of the labour-intensive downstream apparel industry has already moved to the developing countries. The Asia-Pacific region's textile and clothing industry now accounts for approximately 70% of the world production; table 1 indicates a shifting trend of employment in this region. Thus, the occupational safety and health of textile workers has become a major issue in developing countries; figure 2, figure 3, figure 4 and figure 5, illustrate some textile industry processes as they are carried out in the developing world.
Table 1. Numbers of enterprises and employees in textile and apparel industries of selected countries and territories in the Asia-Pacific area in 1985 and 1995.
Number of

Year

Australia

China

Hong Kong

India

Indonesia

Korea, Republic of

Malaysia

New Zealand

Pakistan

Enterprises

1985
1995

2,535
4,503

45,500
47,412

13,114
6,808

13,435
13,508

1,929
2,182

12,310
14,262

376
238

2,803
2,547

1,357
1,452

Employees (x10³)

1985
1995

96
88

4,396
9,170

375
139

1,753
1,675

432
912

684
510

58
76

31
21

N.A.
N.A.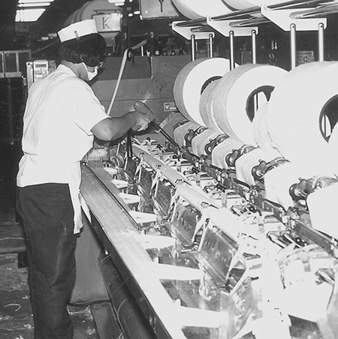 Wilawan Juengprasert, Ministry of Public Health, Thailand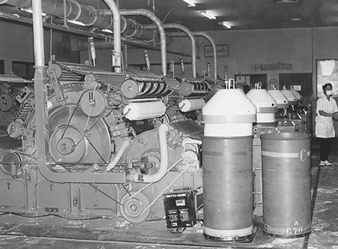 Wilawan Juengprasert, Ministry of Public Health, Thailand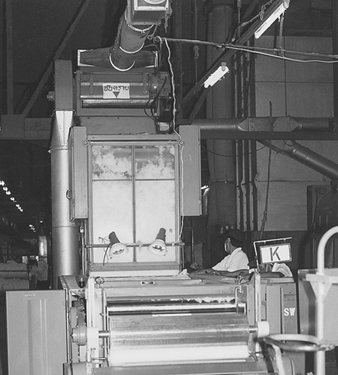 Wilawan Juengprasert, Ministry of Public Health, Thailand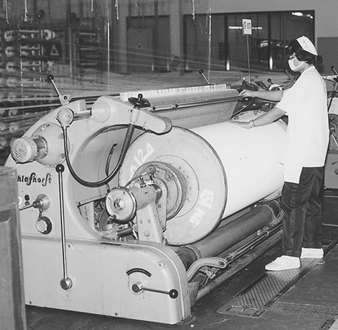 Wilawan Juengprasert, Ministry of Public Health, Thailand